Korrvu Packaging
Electronics can be a challenge for shippers. Damage protection is paramount. To avoid frequent repairs and returns, shipments require a foolproof solution that maintains protection, no matter how experienced the packer. Korrvu® packaging is an ideal damage reduction solution, providing simple and cost-effective blocking and bracing.
Power up Your Electronics Packaging With Korrvu
It's never been easier to safely ship smartphones. Korrvu packaging holds your device in the center of the box, keeping it securely in place and protecting it from the shock and vibration that commonly occur during transit.
Our 18 ISTA-certified Packaging Design Application Centers are fully equipped to test simulated and real-world conditions. And best of all, Korrvu is a protective packaging solution that enhances presentation — making for an elevated unboxing experience.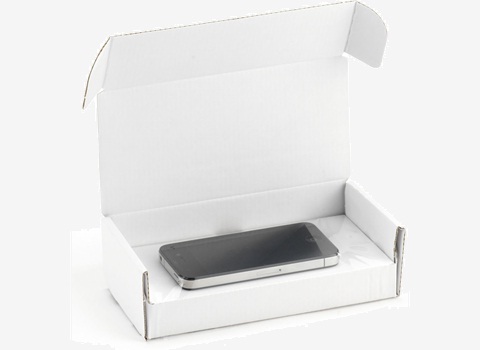 How Korrvu Protects Your Device (and Your Brand Reputation)
Think the unboxing experience doesn't matter? A Kantar study for Sealed Air revealed that a poor shipping experience poses a real risk to your brand: 70% of shoppers are unlikely to be repeat customers after a poor shipping experience.
When Space Is at a Premium, Korrvu Delivers
The ships-flat design of Korrvu packaging optimizes cube size and warehouse space by eliminating bulky excess packaging — no special equipment or capital investment required. Each pallet holds 7,800 pieces.