Today's consumer demands meat products that are fresh, tender, tasty and safe to eat, and wants them in a convenient, easy-to-choose, easy-to-prepare form.
For more than fifty years, we have been developing materials and equipment systems to help processors package and market a variety of fresh red meat products to be used in retail and foodservice channels.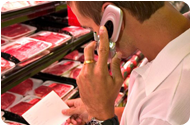 Fresh Meat Packaging for Food Processors
Whether it's beef, pork, lamb, or veal in subprimals, portioned cuts or ground product, we have a total system solution to create the highest quality meat package available.
Our range of options include a variety of vacuum packaging materials including multi-layer barrier shrink bags and laminates, as well as, barrier films and trays for creating a host of Case-Ready options for the supermarket meat case.
B-Series barrier shrink bags for boneless meats
B series = oxygen barrier shrink bags. There is a wide selection to suit your product. Discuss this with your Cryovac® account manager and they will advise you of the best bag to suit your application
BG barrier shrink bags and Boneguard® cloth for bone-in meats
We have a wide range of bone-in vacuum shrink bags .Discuss this with your Cryovac® account manager and they will advise you of the best bag to suit your application.
Convenience/traceability features:
Cryovac®Grip & Tear™ and QuickRip™ Bags
Rollstock
E-seal rollstock for marinated steaks
F-Series rollstock for frozen steaks
Cryovac®Rollshrink– for the appearance of a shrink bag
Fresh Meat Packaging for Foodservice Operators
Cryovac® packaging technology locks in freshness to extend the quality life of your products. And with less handling and reduced risk of cross contamination, you can rest assured you're serving nothing but the best.
Specifically created to maintain freshness and ensure your signature flavor, our superior vacuum packaging provides a virtually impermeable barrier — maintaining incredible flavor and freshness. Our line of vacuum shrink barrier bags lets you give customers exactly what they're looking for – fresh meats.
Vacuum shrink barrier bags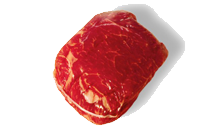 Extend the quality life for beef and pork, locking in freshness and flavor
Highly abuse resistant vacuum shrink bags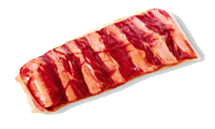 For bone-in cuts like ribs make it through distribution with no punctures
Cryovac® QuickRip™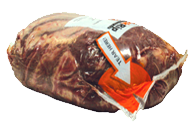 Easy open industrial and retail bags
Fresh Meat Packaging for Supermarket Retailers
Getting product to the retail meat case in perfect selling condition through each distribution point is critical. When it comes to consistently better protection, appearance and value, Cryovac® materials are the toughest ones around.
The more demanding distribution is, the more you'll see the Cryovac® difference. Our bags outperform the competition from carton-to-case, with fewer leakers and fewer returns, not to mention increased customer satisfaction.
In-the-Bag merchandising represents the best way to manage and merchandise the feature items that are so vital to your business
Printed information on-package makes purchase and preparation easy for shoppers. And it will benefit you with branding opportunities, impulse purchases, and repeat sales.
QuickRip™ easy-open bag makes life easier for consumers. No more struggling to open vacuum shrink bags.
Simple Steps® microwaveable packaging is handy to have in the case for ready to cook and ready to heat products.
Starting a Cryovac® case ready program is easier than you may think. To merchandise higher-value items with less shrink, simply choose from our extensive portfolio to build exactly what you need, one item at a time